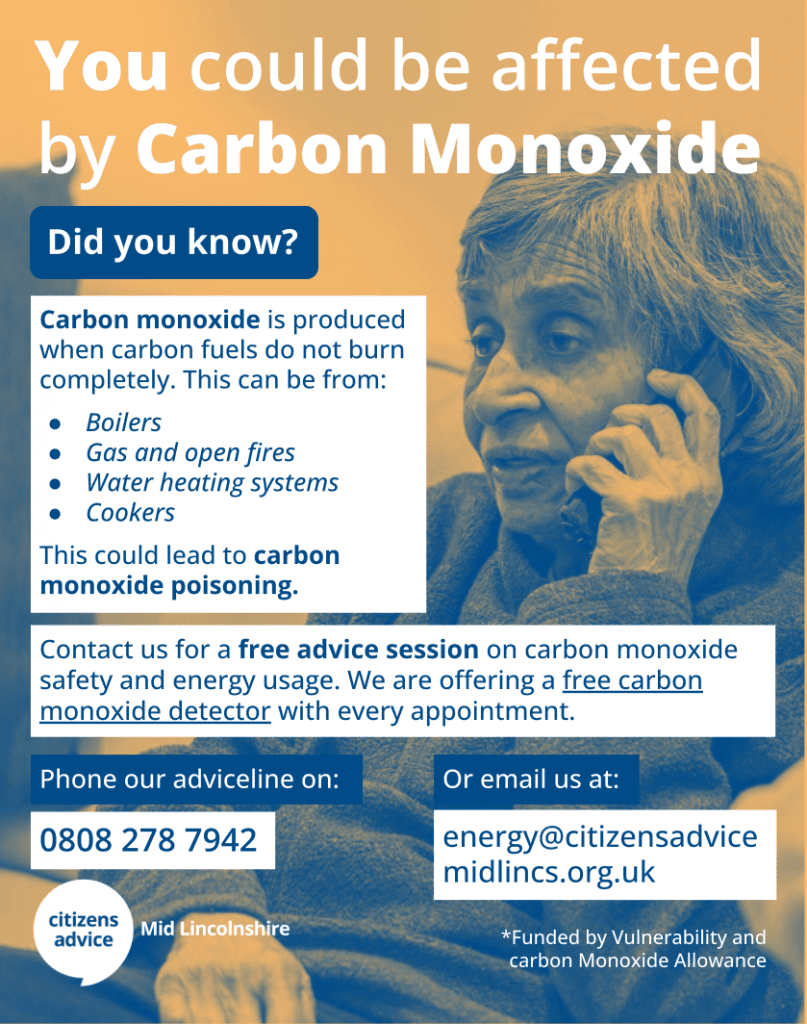 Did you know we offer advice on Carbon monoxide as well as energy usage? 
Carbon monoxide could affect you if you have a:
> boiler
> gas or open fire
> water heating system
> cooker
> central heating system
Carbon monoxide is produced by carbon fuels do not burn properly. This could lead to Carbon monoxide poisoning.
We are offering free advice sessions on energy usage and carbon monoxide safety. With every appointment we are offering a free carbon monoxide detector. 
To book an appointment get in touch via
energy@citizensadvicemidlincs.org.uk

0808 278 7942