Today our Research and Campaigns team had a successful day in Boston Marketplace on our Scams Awareness Stall which was running as part of this year's Scams Awareness Fortnight.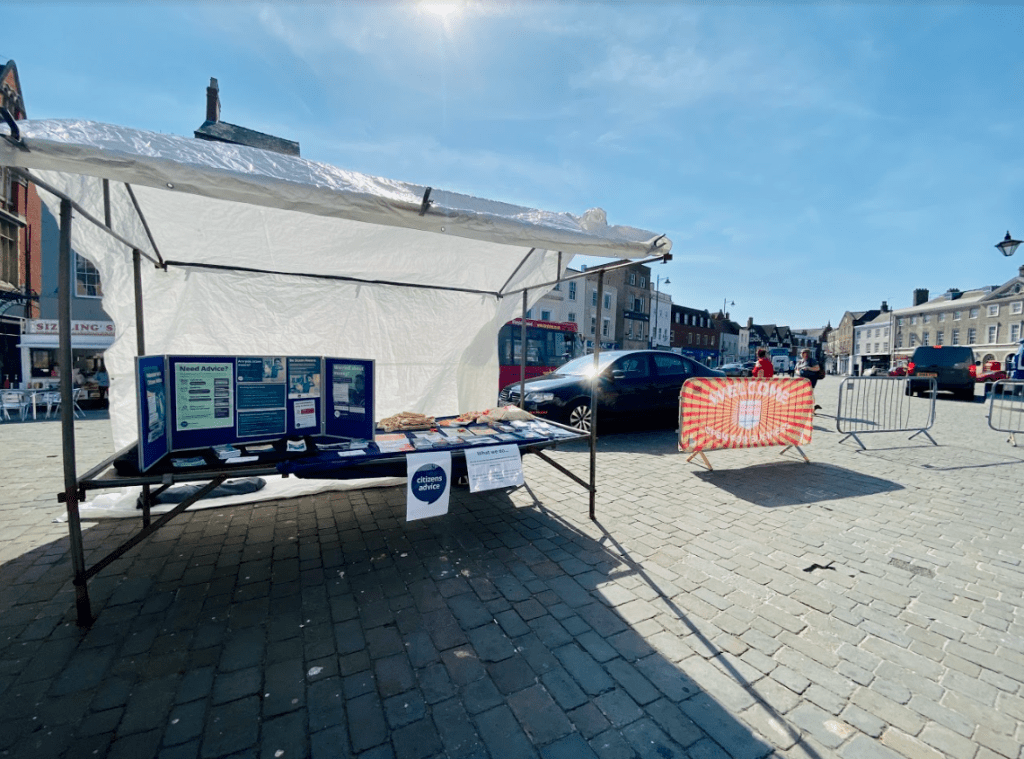 We spoke with members of the local community not only about scams, but about issues such as energy, housing, employment and the cost of living crisis too.
If you missed us and would like to know how to get advice then you can contact us on one of the methods below:
Phone our Adviceline: 0808 278 7942
Email us at: outreach@citizensadvicemidlincs.org.uk
Visit one of our Boston Drop ins: Tues & Thurs 09:30 – 12:30
Visit one of our Sleaford Drop ins: Mon & Wed 09:30 – 12:30

Stall outside our Sleaford Office
Next Wednesday 22nd June we will be set up outside our Sleaford Office at Money's Yard on Carre Street too.
You can RSVP to the event here⬇️
https://www.facebook.com/events/2083149748543297