Be #ScamAware
Have you read our latest article in Simply Boston? We are currently raising awareness on scams, how to spot them and what to do if you encounter them.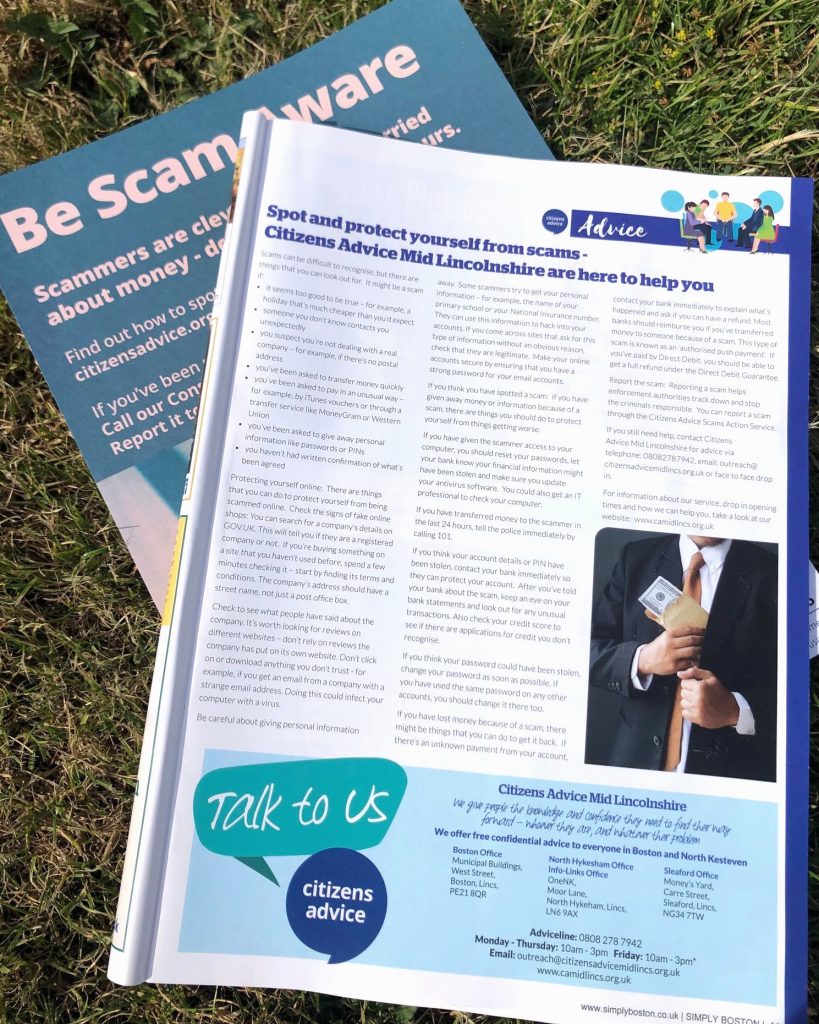 Read out latest blog post on scam awareness ⤵
https://camidlincs.org.uk/scams-awareness-fortnight-events/
We're all facing higher bills, and scammers are using this to their advantage.
➡️They're pressuring people into dodgy deals
✅If you're not sure about something, get advice from a trusted source
For more information ⤵
citizensadvice.org.uk/sa22/
Need advice ⤵
☎️0808 278 7942
✉️outreach@citizensadvicemidlincs.org.uk
💻http://camidlincs.org.uk
🏢 Visit an Information Drop In Session ⤵
📍Boston (Tuesdays & Thursdays @ 9.30-12.30) Municipal Buildings, West Street
📍Sleaford (Mon & Wed @ 9.30-12.30) Money's Yard, Carre Street